500 Mercer Road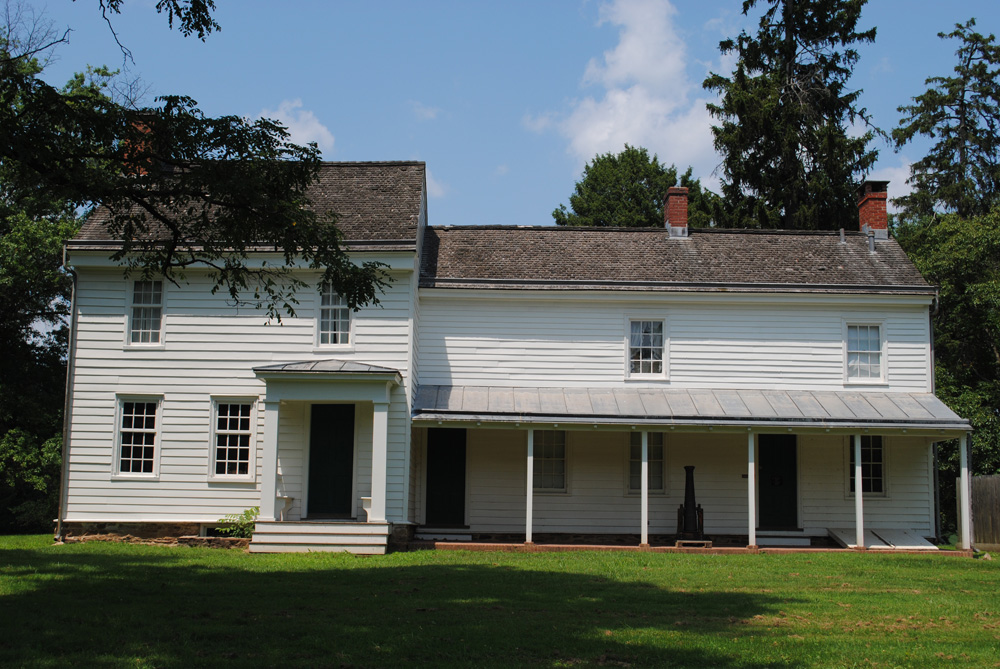 William Clarke, grandson of the original Quaker settler Benjamin Clarke (see Benjamin Clarke House), inherited farmland from his father John in 1770. William's brother Thomas purchased 200 acres of that land and built the house in 1772. Thomas lived there with three of his siblings, Ezekiel, Hanna, and Sarah.
When the Revolutionary War came to Princeton, Washington and Cornwallis clashed on the farm in what would later be known as the Battle of Princeton on January 3, 1777. Here, the Continental Army saw a victory that helped renew American morale and continue the momentum of the famous crossing of the Delaware just a week earlier.
Those wounded in the battle were carried into the house and treated by Dr. Benjamin Rush, famous Philadelphia social reformer and member of the Continental Congress. The Clarkes who lived here also helped with tending to the injured. General Hugh Mercer, one of Washington's closest friends and advisers, died in this house from wounds nine days after the battle. Mercer County, in which Princeton lies today, was later named in his memory.
Original Sections: taller western section of the house
Present Use: Clarke House Museum at Princeton Battlefield Park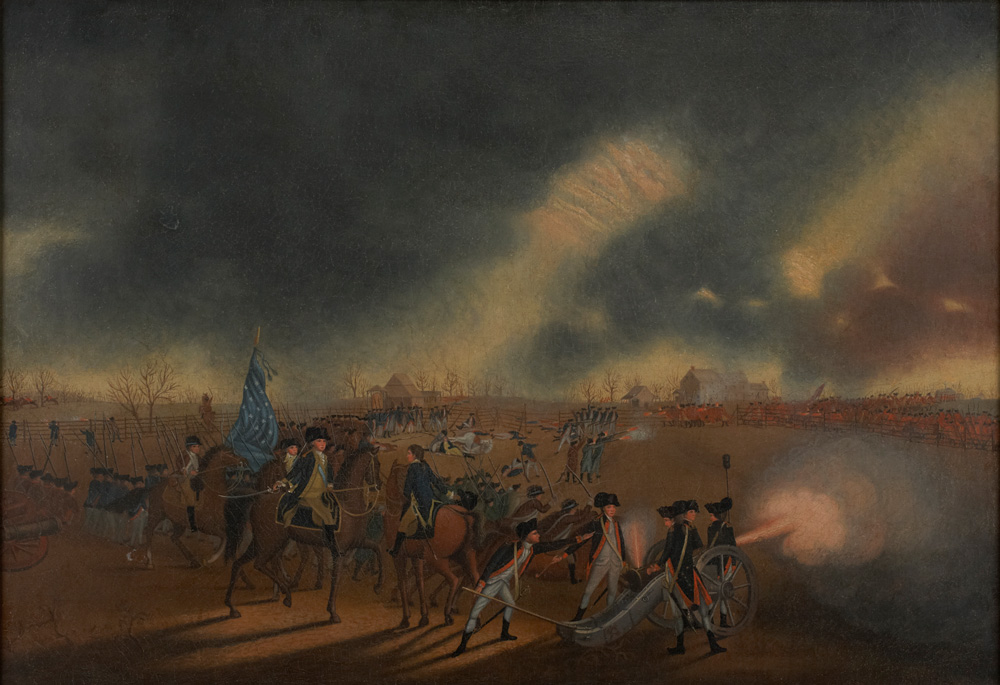 Battle of Princeton by James Peale, ca. 1782. James Peale, younger brother of renowned American artist Charles Wilson Peale, had fought in the Battle of Princeton and later documented the event in paint. His recollection of the Thomas Clarke House is visible next to the British Redcoats in the right of the painting. The wounded General Hugh Mercer lies in the center of the painting, in yellow pants and a blue coat near a white horse.
Princeton University Art Museum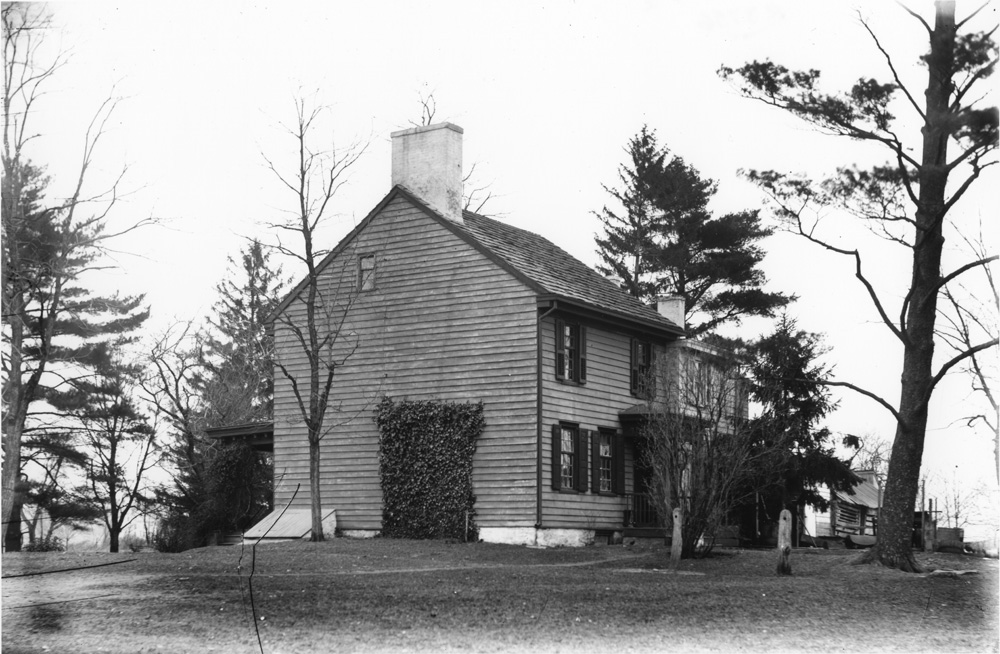 Thomas Clarke House, ca. 1900.
Collection of the Historical Society of Princeton