The Historical Society of Princeton is thrilled to announce our 6th Annual Concert Under the Stars will be held at Updike Farmstead on Saturday, June 10th, 2017.
In its five-year history, the Concert Under the Stars has become the Princeton event of the summer. Different from the typical benefit gala, the Concert is a casual "boots and blue jeans" affair with delicious local food and drink, fabulous upbeat music, and an unparalleled historic setting. It is truly not to be missed.
About the Bands
Gravity Hill

Gravity Hill is a four-person rock band conceived at an open mic night at the Alchemist & Barrister in late 2008 and officially formed in early 2009. Original members Ed Hynes and Rob Moreno are joined by bassist Steve Hayden and drummer Bob Lewis in the current incarnation. Inspired by the music they love, Gravity Hill blends an eclectic mix of late sixties pop, folk rock, punk, post-punk, nineties alternative and contemporary dance rock. Their energetic performances have become a staple of Princeton life for their loyal following.
East Coast Ambush

East Coast Ambush is an acoustic project formed by local musicians. Tad Troilo and Jack Cook have played music together since 2004 in a variety of local bands including Earwax and The Great Road West. Joining them will be Jackson Cook, who performed this year with Colorado bands Pro Leisure and Acoustic Ambush as well as in Upstate NY and Mexico. Jersey Shore percussionist Ricky Nowell will back the trio. East Coast Ambush plays a sprinkling of original material within a variety of classic rock and jam band covers, and regularly switches instruments. Something for everybody!
The Goods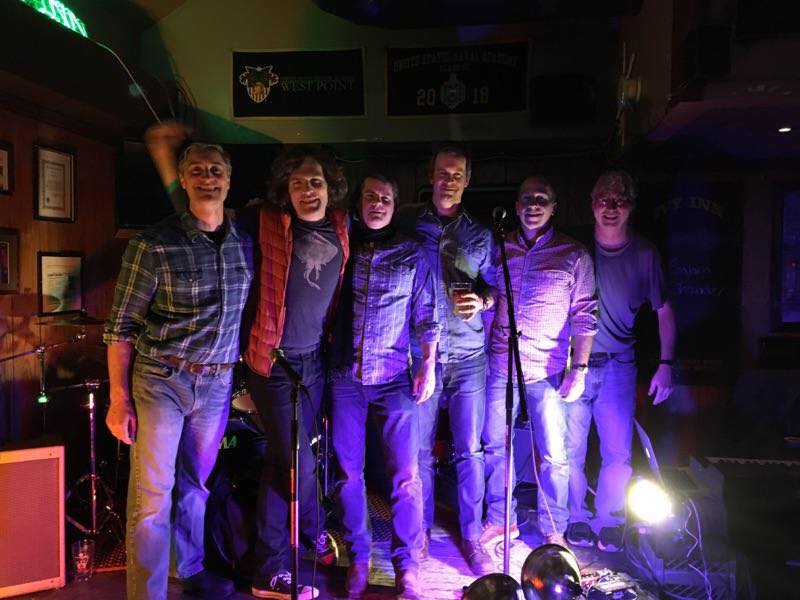 Powered by bluesy grooves and energetic rock and roll, The Goods have crafted foot-stomping and soul-saving musical experiences since 2001. With spirited sets built on the tastiest cuts of the Stones, Faces, The Band, Zeppelin, and Humble Pie, the band has played virtually every New York rock club. Mike Russell's gritty guitar, Ryan Downey's muscular drums and Dave Padulo's soulful bass lines fuel the band. Lead guitar player Andy Terry serves up searing solos and gorgeous bottleneck slide, with Dr. Marty Goodman lending rollicking keys and a soaring organ. Frontman Nate Schweber delivers distinctive vocals. The Goods entered the Princeton music scene in 2013 and have played to packed houses ever since.
Stony Brook Bluegrass Band

Stony Brook Bluegrass Band fuses music from across the Appalachian Region to create a unique bluegrass experience. Bill Flemer (guitar and vocals) and David Olsen (banjo) are founding members of Princeton's long-playing, home-grown band, RIVERSIDE. Philadelphia's Larry Feldman (fiddle and vocals) has played with countless famous acts and John Catterall (mandolin and vocals) has performed and recorded with folk bands in the Mid-Atlantic for over 30 years. Ted Adelberger (bass and vocals) has been playing bluegrass in the PA region since the 1980s. Stony Brook's repertoire combines traditional bluegrass with re-interpretations of country and rock tunes from the member's collective youths.
The Historical Society of Princeton is grateful to all the sponsors of our 2016 Concert Under the Stars: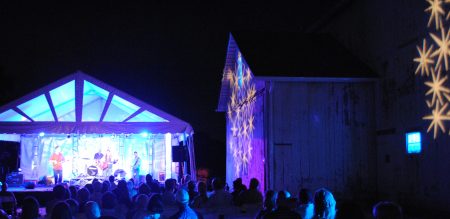 2016 Star Sponsors
Baxter Construction
2016 Contributing Sponsor
Charles Schwab and Co.
2016 Supporting Sponsors
Callaway Henderson Sotheby's International Realty
The Bank of Princeton
2016 Friend Sponsors
Dumont and Watson
Hamilton Jewelers
MacLean Agency
Terra Momo Restaurant Group
Please Support Our Generous Sponsors – Click Below to Visit their Websites!
2016 Star Sponsors:
2016 Contributing Sponsors:

2016 Supporting Sponsors:
2016 Friend Sponsors: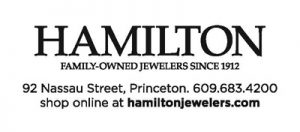 HSP is proud to be working with the following businesses on A Concert Under the Stars – Click Below to Visit their Websites!
| | |
| --- | --- |
| | |
| | |
| | |