344 Stockton Street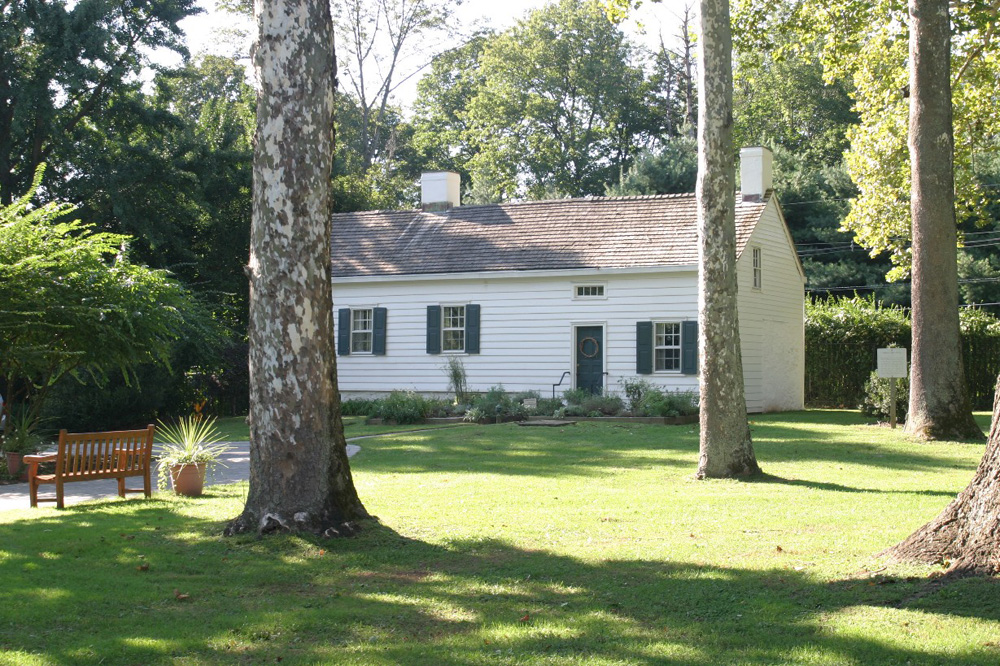 Photograph courtesy of the Drumthwacket Foundation
Built approximately 1757 by Thomas Olden, younger brother of John Olden (see Olden Manor), this was home to Thomas, his wife Sarah, and their two children, Nathaniel and Hart. From their house's location on the original Olden tract, they probably had a clear view of the Battle of Princeton on January 3, 1777 on the other side of Mercer Street. After the battle, Washington and some of his men purportedly came to this house asking for help with their wounded.
Firsthand encounters with the violence of war would have been shared by many other Princeton residents in December 1776 and January 1777. For nearly a month, British troops patrolled and controlled the town, scouring Princeton for revolutionaries and looting townspeople's belongings. The Battle of Princeton tore directly through Princeton's main road into the downtown, chasing out the British once and for all.
Charles Smith Olden, grandson of Thomas Olden and later New Jersey Governor during the Civil War, was also born here in 1799.
Original Sections: House standing today is the original house
Present Use: Drumthwacket administrative offices and gift shop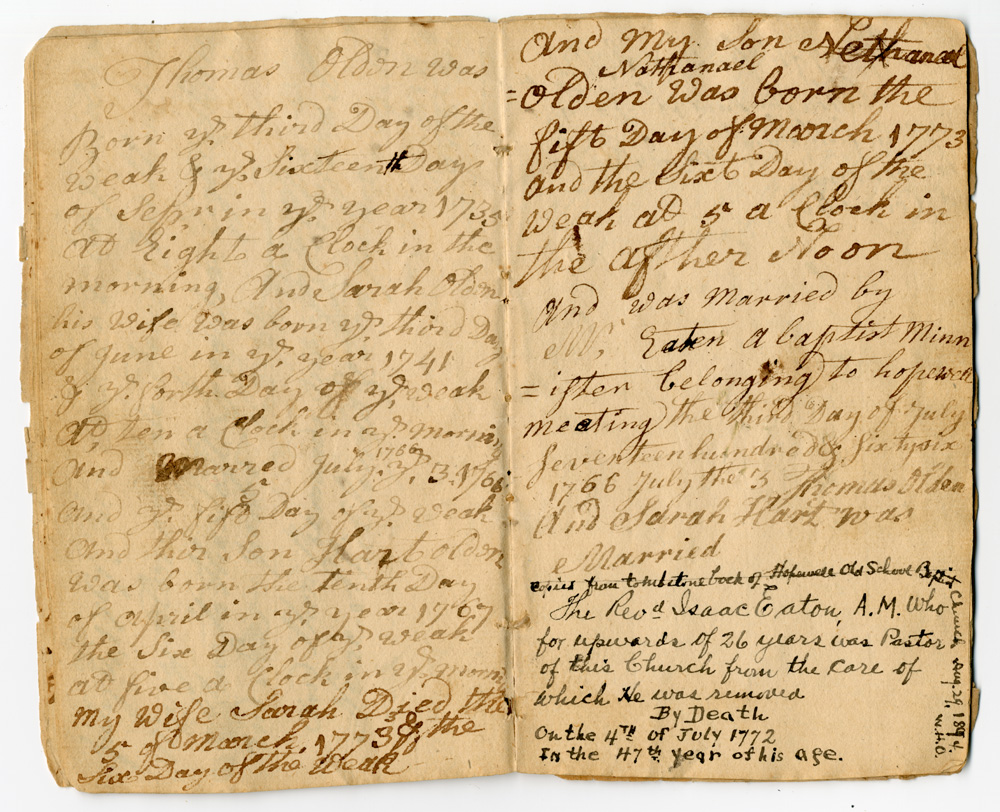 Thomas Olden's autobiographical notes, ca. 1773. The notes were later supplemented by Olden descendents.
Collection of the Historical Society of Princeton