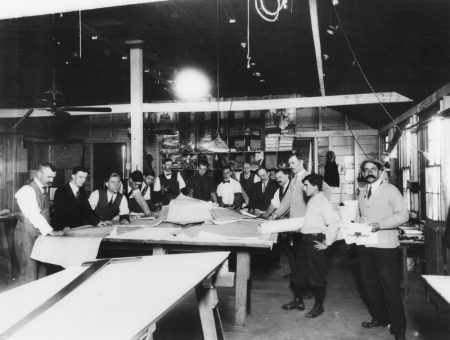 Leanne Hunter – Interim Director & Private Events Manager
Leanne Hunter joined the HSP staff in February 2018. She administers the private event rentals program at the Farmstead, including weddings, birthday parties, corporate, and non-profit events. Leanne also assists with HSP's fundraising events and other programs. In her role as Interim Director, Leanne oversees HSP's daily operations. Leanne moved from Toronto to Princeton in 2003 with her family, where she has been active in the community volunteering for many non-profits, and auditing classes at Princeton University. Prior to working at HSP, Leanne held roles as Communications Manager at the Watershed Institute and Awards Coordinator at Princeton University Press. Before moving to Princeton, Leanne was a Broadcast Sales Representative for the Canadian Broadcast Corporation (CBC). Leanne received her Advertising and Marketing Communications Diploma at Centennial College in Toronto.
Eve Mandel – Director of Programs and Visitor Services
Eve has been charged with developing and expanding HSP's programs and partnerships, as well as providing a fun and educational visitor experience, since May 2011. She manages the Visitor Services operation at Updike Farmstead, overseeing our Admissions Associates and a very active volunteer corps of Walking Tour Guides. She develops curriculum and teaches a wide range of education programming for schools throughout central New Jersey; in addition, she plans and teaches a menu of programs for adults and the general public at our site and in the community. Eve is also responsible for HSP's community relations, managing all press, social media and public relations, as well as building collaborations with other non-profits and service organizations. Eve earned her BA at American University and her Certification for Teaching at the College of Saint Elizabeth; prior to joining HSP's staff, she held positions at the Morris Museum and National Constitution Center.
Stephanie Schwartz

– Curator of Collections and Research
Stephanie joined the staff of the Historical Society in June 2012, previously serving as Research Assistant and Admissions Associate. As Curator, Stephanie now oversees all collections management operations at HSP, including maintaining the catalogue and online database, supervising the care and conservation of the collection, and fielding acquisitions in line with HSP's collecting priorities. Stephanie works with the Executive Director to develop museum and travelling exhibitions, and continues to manage HSP's research services and assist with educational programming. Stephanie earned her BA in History and a certificate in Museum Studies at Connecticut College. She received her MS in Archives Management from Simmons College. Stephanie has also worked at HBO, the Schomburg Center for Research in Black Culture, the New Jersey State Archives, and the Mercer County Library System.
Kristen joined the staff of HSP in 2014. She brings 10 years of financial and organizational logistics experience from her work with a large defense contractor in the area. Kristen is responsible for managing the donor, financial and collections databases, overseeing website content, and managing the office. She administers the membership and annual fund drives, and assists with event and grant preparation. Kristen has an MBA from Rider University and a BA from the University of Rhode Island.
Paul Davis – Collections and Research Assistant
Paul joined the staff at HSP in 2018. He is responsible for handling all research inquiries, using HSP's collection, and assisting the Curator in implementing HSP's Collections Management Policy. Paul previously worked as a Research Historian at the David Library of the American Revolution and served as a Research Project Manager from 2012 to 2015 at the Museum of the American Revolution. Prior to his career as a historian and researcher, Paul worked in the securities industry where he worked in Investment Operations and as a Compliance Supervisor. Paul received his BA from Dickinson College where he majored in History and Economics. He also holds Master's Degrees from St. Joseph's University (MBA) and Villanova University (History).
Tyler Kerekgyarto – Visitor Services Associate
Tyler has served as a Visitor Services Associate at HSP since 2019, where he greets and manages visitors during museum open hours and also completes collections cataloguing projects. Tyler has held internship positions at the Thomas Edison Center at Menlo Park, where he completed object cataloguing projects, as well as the Kean University Archives, where he developed collections specific finding aids, conducted exhibition development work, and conducted paper conservation projects. He was part of a team that developed the virtual reality Liberty Hall 360 project, for a historic site in northern New Jersey, which was nominated for a 2020 New York Emmy for Nostalgia. He has had two papers published in the Journal of the History and Philosophy Honor Society at Middlesex County College, of which he is a founding member. Tyler received an AA in Liberal Arts from Middlesex County College, with a History Focus, and a BA in History with a Minor in English, graduating with honors from Kean University.