Walking Tour Guides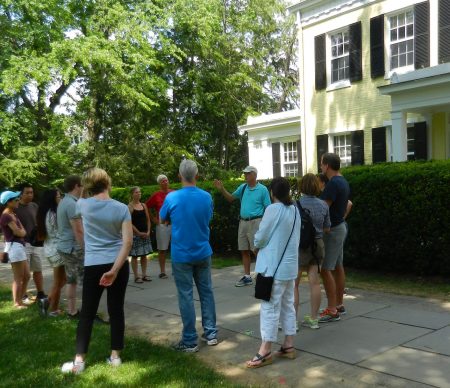 The Historical Society of Princeton (HSP) is looking for volunteer walking tour guides to lead historical tours of Princeton. Guides educate locals and out-of-towners on topics including the founding of the University, the American Revolution, and the evolution of the town over time.
This is a unique opportunity to expand your knowledge and share Princeton's stories with visitors from around the world. HSP offers annual enrichment opportunities and other exciting benefits to walking tour guides.
Ideal candidates are in good physical condition, with a passion for history and a love of sharing stories with others. Before leading tours, volunteers dedicate their time to learn the rich cultural history of Princeton. Once trained, guides lead 1-3 tours per month. Availability at least one Sunday per month is required.
Please email a letter of interest and resume to Eve Mandel, Director of Programs and Visitor Services, at eve@princetonhistory.org.
Unity Garden Volunteers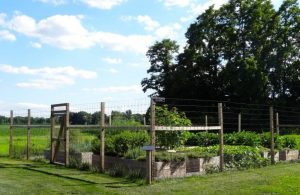 Help maintain our organic garden at Updike Farmstead, and see immediate and visible results from your efforts! Volunteer weekly to tend to the garden, including watering and picking fruits, vegetables, and herbs. Produce is donated to Cornerstone Community Kitchen at the Princeton United Methodist Church for its weekly dinner. Additional opportunities include participating in special planting/harvesting days and planning/teaching educational programs. Horticultural knowledge is helpful, but not required; must be physically fit.
If interested, please contact Kristen Lombardo at kristen@princetonhistory.org or (609) 921-6748, x106.