Experience the Historical Society of Princeton's local history walking tours digitally – anytime, anywhere!
Explore some of Princeton's most notable – and more hidden – places, with the help of an audio guide and unique material from HSP's extensive collections.
Download the free HSP app today from the iTunes store or Google Play store.
Support for the Historical Society's mobile app is generously provided by Charles Schwab.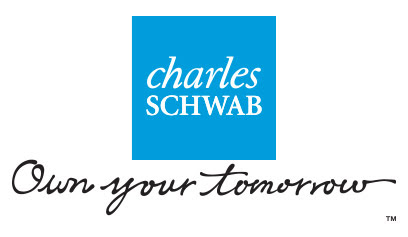 The Albert E. Hinds Memorial Tour: African American Life in Princeton
This one-of-a-kind tour of the Witherspoon-Jackson Historic District gives you the history beyond Nassau Street. Narrated by Shirley Satterfield, a resident of the community and member of the first integrated class at the Nassau Street School, topics include the "Princeton Plan" that desegregated schools; the life of Paul Robeson; and the establishment of Palmer Square, which demolished much of the historic African-American neighborhood across from the University.
Click here to access this tour online.
"Green Oval" Tour: A Snapshot of 18th Century Princeton
Ever wonder what the green ovals on selected buildings in Princeton mean? These plaques, installed as part of the Historical Society of Princeton's celebration of the Bicentennial in 1976, signify some of Princeton's oldest remaining buildings. This tour allows you to digitally explore all forty-six buildings marked with green ovals, offering a snapshot of 18th-century life in Princeton. The tour includes an array of original materials from the 18th century and follows the stories of Loyalists and Revolutionary War soldiers, tradespeople, Continental Congressmen, early farmers, and Princeton's enslaved residents, among many others.
Click here to access this tour online.
Hamilton's Princeton
In honor of Disney+'s release of "Hamilton: An American Musical," explore the myths and the true stories of places in Princeton connected to Alexander Hamilton, George Washington, Aaron Burr Jr., and more characters and events in the musical!
Click here to access this tour online as a map. Click here to access this tour online as an article.
Garden State History Garden
In this exhibition tour, crops in each bed of the Sipprelle Unity Garden at Updike Farmstead illuminate a local agricultural history story. This multimedia interpretation of Princeton and New Jersey's rural past includes photographs and documents from HSP's collection to tell stories ranging from the Women's Land Army of America during World War I to Princeton's Poor Farm in the late nineteenth century.
Click here to access this tour online.
Princeton's Public Schools: A History
Developed in partnership with Princeton Public Schools, this exhibition tour traces the history of public education, as it developed in Princeton, through the stories of twenty one identifiable schools. Photographs, historical documents, oral histories, and the extant buildings themselves (many of which still stand!) help to illuminate these tales and reveal how public schools remain integral community institutions.
Click here to access this tour online.