Holocaust and Genocide Education Professional Development
In its efforts to build respectful relationships among all people, the Historical Society of Princeton is proud to house a Holocaust/Genocide Resource Center. In addition to offering education programs, HSP's "Unity Center" has a collection of books, curriculum guides and DVDs available to teachers and students. Topics include the Holocaust, genocides, including Armenia, Cambodia and the Ukraine, terrorism and bullying. For more information, or to visit our library, please contact Eve Mandel, Director of Programs and Visitor Services, at 609-921-6748, x102, or eve@princetonhistory.org.
CONNECTING THE PAST WITH TODAY: JEWISH REFUGEES AND THE HOLOCAUST
Thursday, October 19, 2017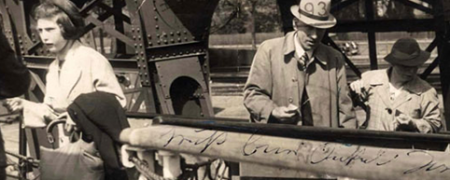 4:00 – 7:00PM
As the world struggles with the largest refugee crisis since WWII, this workshop, presented by Echoes and Reflections, helps teachers examine the barriers to immigration and the unwillingness of the free world to accept refugees during the Holocaust. This timely offering supports educators to help students make meaningful connections to similar issues affecting people and nations today.
This workshop is valuable for both experienced Holocaust educators who are supplementing their curricula and for teachers new to Holocaust education.
For more information and to register, contact Eve Mandel: eve@princetonhistory.org; 609-921-6748 x102