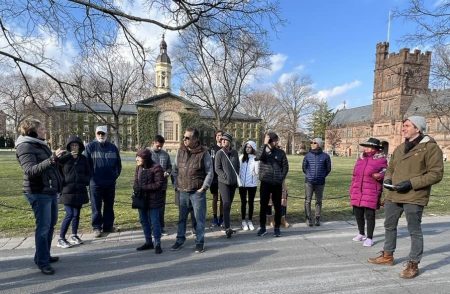 Available public walking tour dates are listed below, and can also be found on our calendar of events. Please note: There will not be a walking tour on October 8 or 29.
If you have more than six people in your group, please contact eve@princetonhistory.org to schedule a private tour. Private tours of town and campus are available by request for up to 20 participants ($10 per person, $100 minimum).
Walking tours are generously supported by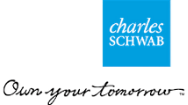 Princeton History Sunday Tour
"We have lived here for nearly 17 years and are familiar with the town and campus. This is the first time we took the tour and wished we had taken it earlier since we learned a fair amount of new information and factoids. (Our guide) was informative and entertaining … Thanks for offering a great resource for the community." – S. A.
Enjoy a 2-mile walk around downtown Princeton and the University campus as you learn about historic sites in the area, including Nassau Hall, University Chapel, and Palmer Square. In addition to the early history of the town, founding of the University and Revolutionary War, guides will share some of the lesser-known stories of Princeton's diverse past.
Tickets are $10.
Advance purchase is required. Ticket sales end at 1:00 PM on the day of the tour (or when the tour is sold out). Due to space limitations, we cannot accommodate last minute add-ons at the start of the tour.

Portions of the tour may include stairs and hills, please notify guide of any accessibility needs.
Tours are held in light rain; in the event of severe inclement weather, a message will be sent to the email address used when booking. You can also click here for an update on HSP's calendar of events. Refunds or ticket exchanges will be issued only if the tour is cancelled.
PARKING: Meters are enforced 7 days a week. Free parking is available on weekends in Princeton University's numbered lots.
Tickets
Stony Brook Walking Tour on September 30, 2023, 10:00 am - 12:00 pm
Princeton History Walking Tour on October 1, 2023, 2:00 pm - 4:00 pm
Princeton University Eating Clubs Tour on October 7, 2023, 10:00 am - 12:00 pm
Click to buy tickets or view more dates.
Themed History Walks
NEW! Oppenheimer Walking Tour
Want to learn more about Princeton's role in J. Robert Oppenheimer's life and the development of the atomic bombs? Inspired by the release of Christopher Nolan's movie, this tour will traverse the University campus (including locations where Oppenheimer was filmed) while sharing stories about the local academic figures recruited to work on the Manhattan Project.
Tour starts outside the Princeton Garden Theatre, 160 Nassau Street.
Tickets are SOLD OUT for the following dates: September 8 at 6:00 pm; September 22 at 5:30 pm.
Historic Stony Brook: Gateway to Princeton History
Before there was a "Princeton," six Quaker families established a community on the fertile ground along Stony Brook. This two-hour hike explores the lives of the early settlers and the community they established, while following a portion of the trail George Washington took from Trenton to the Princeton Battlefield. Stops include the Stony Brook Meeting House and Burial Ground, walking a portion of the "hidden" back road into Princeton, and a view of the Battlefield.
Tour starts at 354 Quaker Road, Princeton.
Tickets are available for the following dates: September 30 at 10:00 am; October 21 at 10:00 am.
Princeton University Eating Clubs
Join author Clifford Zink on a walking tour outside Princeton University's majestic eating clubs. Learn about the architecture, origins, and development of the sixteen Classical and Gothic-style clubhouses, which date from 1895 to 1928.
Tour starts outside Colonial Club, 40 Prospect Avenue.
Copies of Zink's 2017 book, The Princeton Eating Clubs, will be available for sale at a discounted price at the tour.
Co-sponsored by Princeton Prospect Foundation and the Historical Society of Princeton.
Tickets are available for the following dates: October 7 at 10:00 am and November 4 at 10:00 am.
Princeton Cemetery
Take a lunchtime tour of Princeton Cemetery, referred to as the "Westminster Abbey of the United States." Hear the fascinating stories of some prominent members of the community (including a U.S. president and vice president), as well as extraordinary tales from the diverse men and women that called Princeton home.
Tickets will be available starting September 15.
Digital Tours
Explore some of Princeton's most notable – and more hidden – places, with the help of unique material from HSP's extensive collections. Click the links below to access our digital tours on the web via a smartphone, tablet, or computer: