The Historical Society of Princeton sponsors several lecture and panel events throughout the year, as part of the Lewis B. Cuyler Annual Meeting Lecture Program, the Speaking of History series, and others. Check back often for ways you can learn from and engage in conversation with local scholars of history!
The Garden State: Where Ideas Grow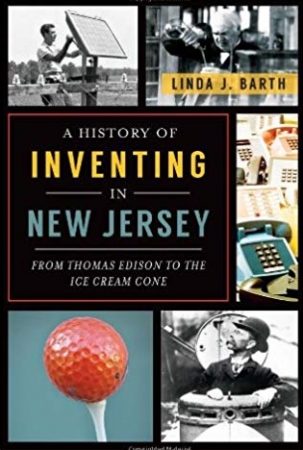 Band-Aids. Movies. Color television. Bubble Wrap. Bar codes. The modern submarine. What do all of these things have in common? Give up? They were all invented in the great state of New Jersey!
New Jersey is truly the land of inventions. M&M's, solar panels, transistors, flexible film and Graham crackers are but a few of the useful and unique creations from the minds of Garden State residents. Not to mention the 1,093 patents issued to Thomas Alva Edison.
Learn about the many inventions and innovations that came from the minds of Garden State people.
Free, but registration is requested, as space is limited. Click here to register.
Speaking of History
This event series aims to foster civil dialogue around contemporary issues that beg a historical context and perspective.
Past Events:
October 18, 2018: Princeton Plan Panel Discussion
September 12, 2017: Memory and History: The Meaning and Future of Monuments in the Aftermath of Charlottesville