Picturing Princeton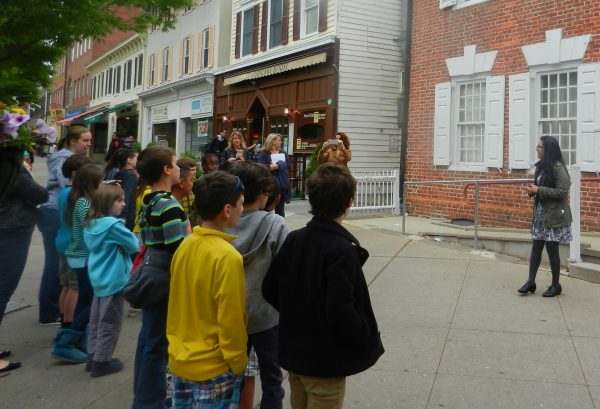 Grades 3-9
Cost: $6 – $10 per student
NJCCC standards: 6.1, 6.2
Students become history detectives by exploring three centuries of Princeton history through this lively tour which highlights the town's diverse stories. While visiting sites such as Nassau Hall, the Betsey Stockton Garden, Palmer Square, and the Princeton Battle Monument, students are introduced to topics including the Revolutionary War, slavery, school segregation, and town development.
Option #1: Walking tour only.
One hour, $6 per student.
Option #2: Walking tour and museum educator pre-visit (20-30 minutes) to classroom with objects/handling materials.
$8 per student.
Option #3: Walking tour and Updike Farmstead visit (45 minutes) with hands-on activity and objects/handling materials.
$10 per student.
Farm Fresh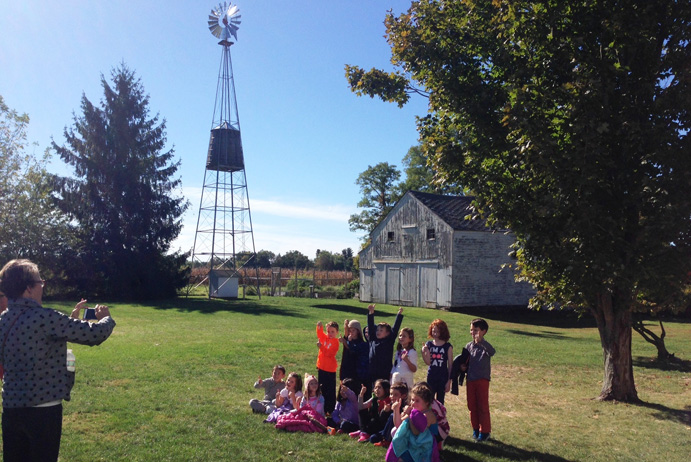 Grades: 3-8
Length: 1 hour
Cost: $4/student
NJCCC standards: 2.1; 6.1; 6.2
Updike Farmstead was part of a tract of land purchased by Benjamin Clarke from William Penn in 1696, but its history goes back even further, to the Native Americans. Students will learn about the Lenni-Lenape, or "Ordinary People," and their encounters with early colonists. The Revolutionary War is also discussed and students will walk the route taken by George Washington and his troops on their way to the Battle of Princeton. Groups will have the opportunity for hands-on activities while touring the "Three Sisters" and colonial herb sections of the Farm's Unity Garden.
Innovators and their Innovations

Grades: 3-8
Length: 1 hour
Cost: $4/student
NJCCC standards: 5.1; 6.1; 6.2
With residents such as Albert Einstein and Thomas Edison, New Jersey has been a place of innovation for centuries. In this interactive program, students will be presented with the origins and evolution of a variety of local inventions. After a discussion of how they changed our lives for the better, students will match innovations with their innovators. Program includes a tour of the exhibit, The Einstein Salon and Innovators Gallery.
EXTEND YOUR STAY
Program add-on: FARM FUN!
Length: additional 1-2 hours
Cost: $4/student
Extend your stay at the Updike Farmstead! Students can explore nature through a scavenger hunt, play historic games and create a craft to take home. Classes are also encouraged to bring a snack or bagged lunch and picnic on the grounds.