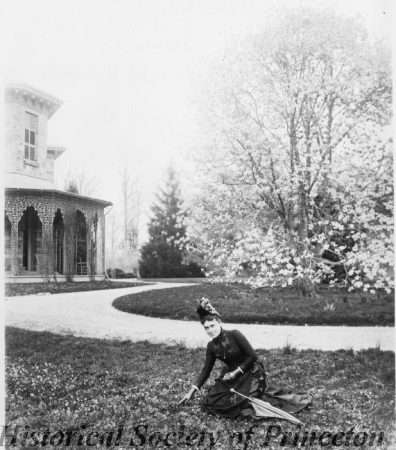 Notman & Olmsted: Exploring Two Historic Parks
Saturdays, October 15 and 22 at 1:30 PM
The Trenton Museum Society and Marquand Park Foundation will present "home and away" tours of two historic landscapes, Cadwalader Park in Trenton on October 15 and Marquand Park in Princeton on October 22.
Cadwalader Park was the last great urban park designed by the founder of American landscape design, Frederick Law Olmstead. At its center is an Italianate villa, Ellarslie Mansion, designed by renowned architect John Notman in 1848. In Princeton, Notman was commissioned to design Guernsey Hall and its grounds in 1846. Seventeen acres were donated to the municipality by the Marquand family in 1953 to serve as an arboretum and passive recreation park.
Click here to register for the Cadwalader Park tour on October 15.
Click here to register for the Marquand Park tour on October 22.
Vintage Base Ball Game

2023 date will be announced in the fall!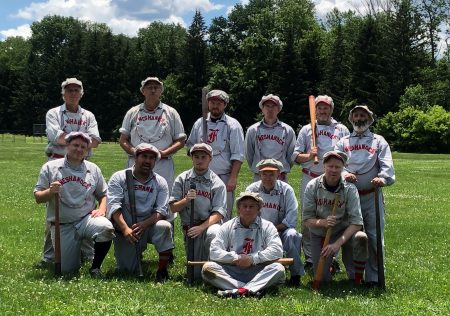 Location: Greenway Meadows Park, 275 Rosedale Road

Experience the history of America's favorite pastime at our annual event for the whole family! Part game, part show, part history lesson and ALL fun, the Flemington Neshanock and the Diamond State Base Ball Club will play a competitive match of bare-handed baseball, wearing period uniforms and using 1864 rules.
Spectators are invited to take batting practice using authentic replicas of 19th Century equipment.
Free; registration is not required. Bring a blanket or lawn chair – stop by for an inning or stay for the whole game!
Building Princeton
The 4th annual family event was held in the Wojciechowicz Barn at Updike Farmstead on Sunday, April 24, 2022. Teams had two hours (and about 70,000 available LEGO bricks) to complete LEGO versions of historic Princeton structures.
Special thanks to sponsors Adams Rental, jaZams, McCaffrey's, and Studio Hillier.
Building Princeton is recommended for 8-12 year-olds, but all ages are encouraged to participate.