Digital content for history lovers of all ages!
Even though our Updike Farmstead museum is closed and our events are suspended in order to preserve public health during the COVID-19 pandemic, we remain committed to our mission of bringing the past to life and exploring its enduring relevance. We've compiled a number of history-related activities for you to do from the comfort and safety of your own home! Watch this space — we'll be adding more content regularly.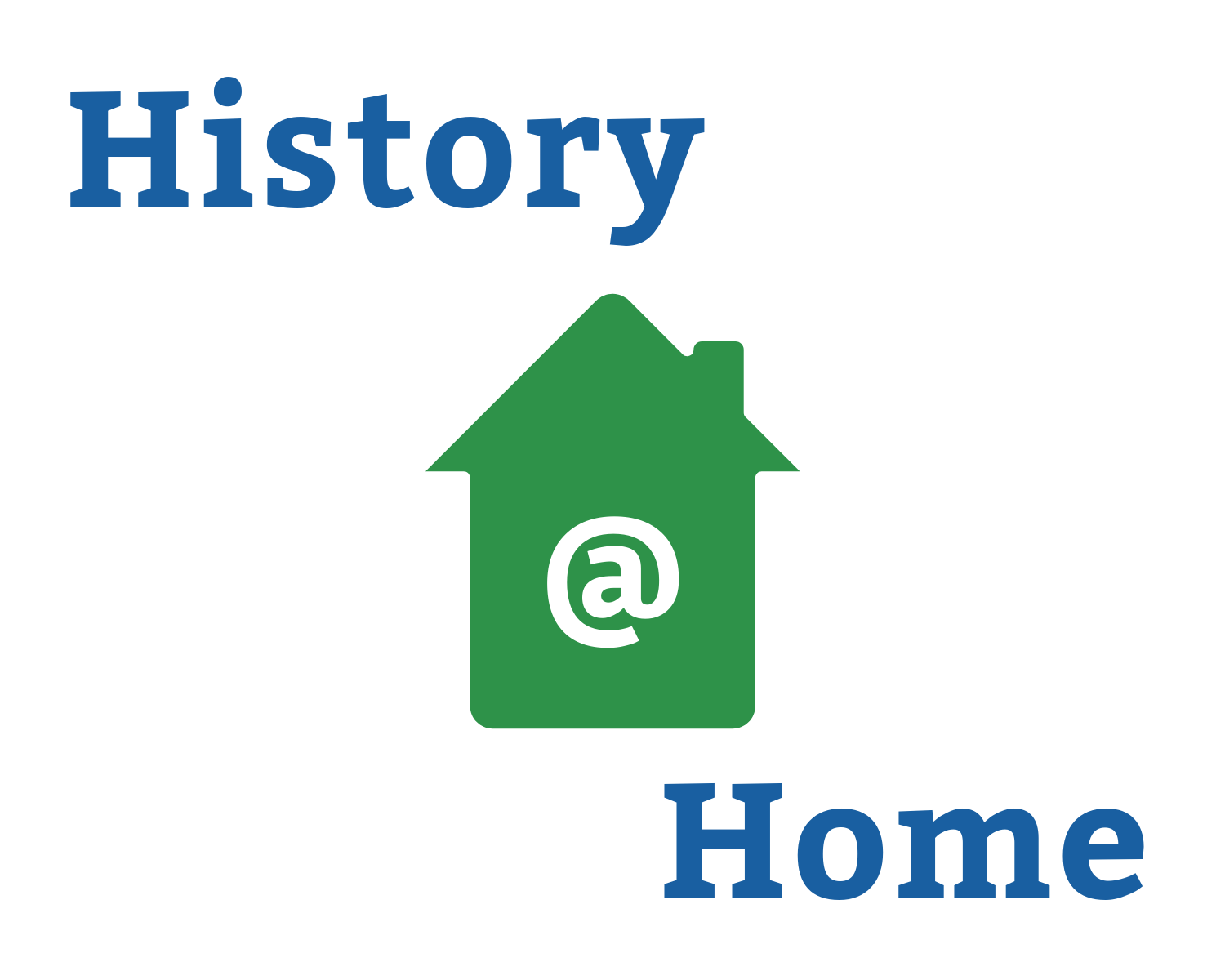 Sponsored by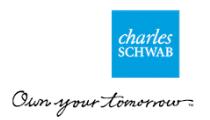 ---
Add YOUR Voice to the Historical Record
Help us capture history as it unfolds. The ongoing public health crisis is affecting the lives of people all over the world, including Princetonians. Your experience matters. Help us archive this historic pandemic's impact in Princeton by documenting and sharing your perspectives. Your contribution will help tell the story to those in the future and aid them in understanding this challenging time. There are four ways to participate:
---
Engage with Us on Social Media
We'll be posting neat items from our collection and exciting history stories on our social media accounts regularly, under #historyathome. Make sure you're following us:
We'll be posting every day, with special content on:
Sundays: Fun facts and tidbits from our weekly Sunday Walking Tour route
Wednesdays: Stories and collections items showcasing Princeton's women's history
Fridays: Information and photos from our Albert Einstein collections
---
Virtual Events
Historical Fiction Book Group
Thursday, October 22 at 6:30 PM
This virtual session (via Google Meet) will feature discussion of The Nickel Boys, by Colson Whitehead, with Alisha Gaines, PhD, Timothy Gannon Associate Professor of English at Florida State University. Click here to register.

Virtual Princeton Cemetery Tour
Thursday, October 29 at 7:00 PM
Get into the Halloween spirit with a virtual stroll through Princeton Cemetery, referred to as the "Westminster Abbey of the United States." Based on our popular annual tour, learn about some of the historic people buried in the cemetery of Nassau Presbyterian Church, including a U.S. president, vice-president, and Civil War soldiers. Click here to register.
Memory and the Women Suffragists of New Jersey
Thursday, November 12 at 6:00 PM
From 1776 to 1807, New Jersey allowed "inhabitants" with sufficient money to vote, regardless of citizenship, sex, or race. This virtual talk – held on Elizabeth Cady Stanton's 105th birthday – will examine how historical memory of those years, when women in the state could vote, was transmitted across generations, embraced by a women's rights movement, and incorporated into a political culture shared by the state's suffragists. (This program was rescheduled from March 12.) Click here to register through the Princeton Public Library.
Understanding Princeton's African American History: An Exploration Through Places
Join historian and multi-generational Witherspoon-Jackson resident, Shirley Satterfield, for a virtual presentation showcasing the 29 plaques that have been installed and will soon be installed as the Heritage Tour in the Witherspoon-Jackson neighborhood, Princeton's 20th historic district. These plaques tell the rich history of African-American establishments in Princeton. This program was co-sponsored by the Historical Society of Princeton, the Princeton Public Library, and the Witherspoon-Jackson Historical and Cultural Society. Click here to view the recorded event.
Virtual Open Archive: Healthcare in Princeton
Did you know that the 1918 Spanish flu pandemic led to the establishment of Princeton Hospital? Join HSP curator Stephanie Schwartz for this digital exploration of documents and objects from the HSP collection that highlight the history of healthcare in Princeton, including nursing, hospitals, public health, and pandemics. Click here to view the recorded event.
Virtual Voices of Princeton: Emily Mann and Mara Isaacs in Conversation: On Wednesday, May 6, McCarter Theatre Center Artistic Director and Resident Playwright Emily Mann and her long-time friend and colleague, Tony Award-winning producer Mara Isaacs recorded a live virtual Voices of Princeton interview. In this intimate conversation, Mara and Emily reflected on the influence of Princeton on their professional lives, their experiences together at McCarter Theatre Center, and the COVID-19 crisis. Click here to view the recorded event.
---
Go on a Virtual Walking Tour
While our acclaimed walking tours are on hold, be sure to explore Princeton's history with our virtual walking tours.
Hamilton's Princeton: In honor of Disney+'s release of Hamilton: An American Musical, explore the myths and the true stories of places in Princeton connected to Alexander Hamilton, George Washington, Aaron Burr Jr., and more!
Click here to view HSP's brand-new virtual tour.
Princeton's African American History: Albert E. Hinds Memorial Tour: African-American Life in Princeton
Princeton's 18th Century History and Architecture: "Green Oval" Tour: A Snapshot of 18th-Century Princeton
Some of Princeton's Most Noted Historic Sites: Historic Sites
Building Princeton 2020: Take a tour of the creations from this year's virtual edition of Building Princeton. Teams received a photograph and story of a historic Princeton building to construct with their own LEGOs at home.
Historic and Unique Trees of Marquand Park: In 1953, the Marquand family donated 17 acres of their estate, Guernsey Hall, to the municipality of Princeton to serve as an arboretum and passive recreation park. Once part of a 30-acre farm owned by Judge Richard Stockton Field, Marquand Park is home to more than 140 different tree specimens, some dating back more than 170 years! Click here to view the Marquand Park Foundation's Google Earth tour, highlighting historic trees from the time of Judge Field, to recent plantings of rare specimens. Click here to view the "Oak"tober tour about Marquand Park's oak trees and the importance of oak trees in history and our everyday lives.
---
Explore a Digital Exhibition
Museums are closed, but that doesn't mean you can't access fascinating exhibitions.
From HSP:
From The President Woodrow Wilson House: Did you miss The Art of First Lady Ellen Axson Wilson: American Impressionist when it was on view at Updike Farmstead in 2012? This show is now available digitally, featuring landscape paintings by the first Mrs. Wilson that span the years 1902-1913, including her time living in Princeton. The exhibition was curated by the Woodrow Wilson House, Washington, DC. Click here to access it online.
From Rutgers' NJ Digital Highway: Click here to check out NJ history digital exhibitions developed by Rutgers University students and faculty.
Women's History: In honor of the centennial of the 19th amendment granting women the right to vote, explore these digital exhibitions:
---
Browse Digital Collections
Explore digitized photographs, documents, newspapers, and other historical material illuminating Princeton's history on these websites:
Click here for the Historical Society of Princeton's Digital Database.
Click here to search and read digitized local newspapers from 1842 onward.
Click here to explore essays and primary sources about the history of slavery at Princeton University and in town.
---
Participate in Transcription Initiatives
Transcription of historical materials is an important part of enhancing access to history, and many institutions rely on volunteers to transcribe documents from their own homes. Spend some of your time at home getting involved in these transcription initiatives:
Click here to help transcribe women's suffrage-related documents at the Library of Congress (be patient – this website loads slowly!)
Click here to get involved in transcribing materials in the Smithsonian Institution's collections.
Click here to become a Citizen Archivist at the National Archives, helping them tag, transcribe, and add comments to their records.
Click here to help the New York Public Library transcribe and review historic restaurant menus in their collection.
---
Watch History Videos
Tired of Netflix? Check out these local and NJ-history-related videos:
It Happened Here: New Jersey: This NY-Emmy nominated series captures short narratives about New Jersey's remarkable history. Click here for the full playlist, or check out these Princeton-specific stories:
Princeton Plan: Fifty Years Later: This short documentary tells the story of school integration in Princeton, a process that was nationally recognized and dubbed the "Princeton Plan." Click here to watch.
Women's Suffrage Lectures by Carol Simon Levin:
NJ State Museum: Fine Feathered Friends: Birds as Mainstay and Muse
Short videos related to the Museum's current exhibition that tells stories of NJ history … through birds! The video, "Why is Our State Bird Our State Bird," talks about a Princeton University alum, John Dryden Kuser, the state senator who gave NJ its state bird. Click here for the full list of videos.

---
Professional Development Opportunities in Holocaust Education
Choices Matter: Complicity and Action during the Holocaust
Thursday, November 5 at 4:00 PM
An examination of the range of choices and decisions made by individuals, communities and nations during the Holocaust is a powerful lens through which to study this period of history. This approach encourages deep critical thinking and analysis, and also serves as a catalyst to compel students to work toward making change in their own lives and the larger society. This learning opportunity examines the consequences of inaction and highlights the courage and difficult choices of those who rescued and resisted during the Holocaust. Educators will gain the tools to support students to implement an action-oriented project influenced by the lessons of this history.
Click here to register.
In addition, HSP's Holocaust Education provider, Echoes and Reflections, offers a variety of webinars and online courses. Programs are designed to increase participants' knowledge of Holocaust history, explore and access classroom-ready content, and support instructional practice to promote student learning and understanding of this complex history and its effect on the world. Click here for Echoes and Reflections' upcoming webinars, or click here for a list of upcoming three-part online courses.
---
Incorporate Local History Projects Into Your Remote Learning
Are you a parent/caregiver or student doing remote learning from home? Here are hands-on projects that you can do at home together to explore Princeton history. Each one features real historical photographs and documents!
Communication History: Discover Princeton's old telegraph office, learn how to communicate in Morse code, and tap out a message about an event in Princeton's history. Click here for instructions and historic photographs.
Town Development History: Did you know that over 200 houses were moved in Princeton to make way for new buildings? Build a house and try to find household items that will help you move it across a room – without it falling down! Click here for instructions and historic photographs.
World War II Home Front History: Learn about rationing in Princeton during World War II and explore historical documents that show the experiences of Princetonians on the home front.
Grades K-12: Click here for an activity about cooking with ration stamps.
Grades 3-10: Click here for an activity about shopping with ration stamps.
We'll be adding more remote learning projects soon – watch this space!
---
Games and Puzzles
Each of these digital jigsaw puzzles is made out of a photograph from our collection of over 30,000 historic images of Princeton. Several of the images below were taken by the family-owned photography studio Rose & Son, which visually documented Princeton for over 80 years.
Exercise your brain, learn about Princeton history, and engage in some friendly competition – post your puzzle completion time on our social media!
For adults:

99
Holder Tower and the University Hotel, c. 1913
Holder Tower was built in 1909-1910, designed by the Philadelphia architectural firm, Day and Klauder. The elaborate, Victorian-style University Hotel was demolished only three years after this photograph was taken. Before demolition, the hotel served as a Princeton University student dining hall. You can see an image of the entire building here. Rose Studio.
150
Upper Pyne, Nassau Street, c. 1900
Upper Pyne was the "twin" building to Lower Pyne, better known today as the home of Hamilton Jewelers. Moses Taylor Pyne built Upper and Lower Pyne for Princeton University in 1896. His favorite architect, Raleigh C. Gildersleeve, designed both buildings. Initially, the buildings housed shops at the street level and undergraduate dormitories upstairs. Upper Pyne was destroyed in 1963. The PNC Bank building on Nassau Street stands in its place today. Rose Studio.
For kids:

35
Princeton Train Station
Princeton Station, otherwise known as the "Dinky Station" has moved several times. Here it is in its first location, at the foot of Blair Arch on the Princeton University campus. The locomotive pictured is the "Princeton Special," a train that ran directly to New York City, without requiring a transfer at Princeton Junction. Rose Studio.
60
Woman with Dog
Pictured here is Helen Hamilton Stockton, a resident of Morven, with her great dane, Viking. Viking was mysteriously poisoned in 1910.