Walking Tours
Sunday public walking tours as well as special walking tours are available. Please click here for more information.
For more information on the private tours we offer for adult groups, please visit our Group Tours page by clicking here
Albert E. Hinds Memorial Walking Tour – Digital Version Now Available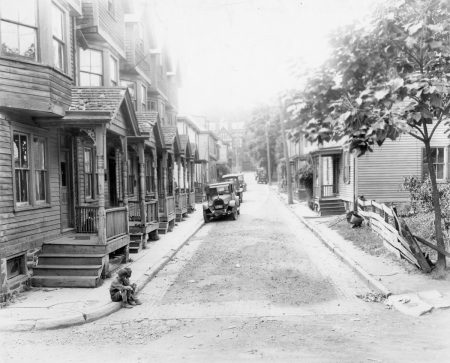 Click here to access a digital version of the Albert E. Hinds Memorial Walking Tour: African American Life in Princeton through your smart phone. Developed and narrated by Shirley Satterfield, a resident of the community and member of the first integrated class at Nassau School.
Princeton's African American community has withstood segregated schooling and theatres, limited employment opportunities, escalating housing costs and the subtle, but powerful, effects of racial discrimination. The memories of struggle, and of past accomplishments, remind everyone that progress is an on-going process that must be taken on my new generations to come.
Experience a one of a kind tour of the historic Witherspoon-Jackson neighborhood that gives you the history below Nassau Street. Learn about the "Princeton Plan" that desegregated schools at the site of the Witherspoon Street School for Colored Children; hear about the life of Paul Robeson at his birthplace; and visit Birch Avenue, where many houses were moved when the establishment of Palmer Square demolished much of the historic Black neighborhood across from the University.
HSP received a project grant from the New Jersey Historical Commission, a division of the Department of State, to support this project.