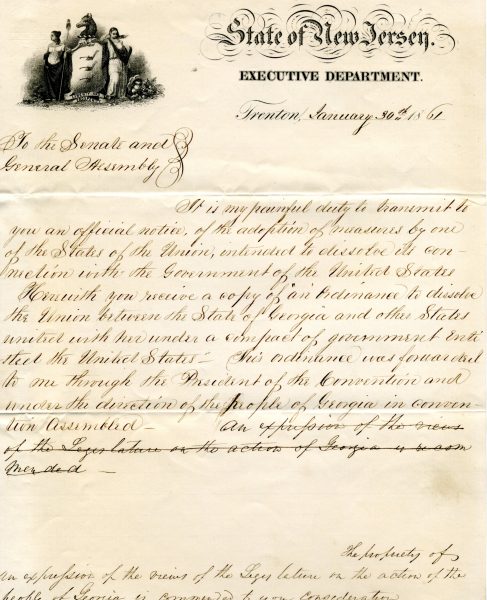 Einstein Furniture Collection: 65 pieces of furniture owned and used by Albert Einstein in his Berlin and Princeton homes. Items include chairs, tables, desks, a tall case clock, cabinets, a music stand, and a victrola.
---
Rose Collection: 10,000 glass-plate negatives from a three-generation photography firm in Princeton – primarily dating from the late 19th and early 20th centuries. These images document all aspects of life in Princeton.
---
Stockton Family Papers and Olden Family Papers: correspondence, deeds, journals, and photographs documenting two of the earliest families in Princeton. Materials in these collections range from the 18th through the 20th century.
---
Recollector Collection: oral history audio tapes, transcripts, photographs, small objects, books, and newspapers compiled during the 10-year run of the Princeton Recollector newspaper.
---
Updike Collection: books, invoices, photographs, and three-dimensional objects documenting the history of the Updike family on their Quaker Road property.
---
YMCA photo collection: photographic collection documenting the activities of the Princeton area YMCA, including the Witherspoon branch (the "Colored Y").
---
Rolf Bauhan Collection: comprehensive business archive of a highly prolific architect in Princeton in the first half of the 20th century. The collection includes architectural drawings, photographs, and correspondence.
---
Thomas Stapleton Papers: correspondence and photographs documenting the development of Palmer Square in the 1930s.
---
Ruth Cleveland's silver dressing tray: Ruth was the daughter of President Grover Cleveland.
---
Dioramas of Princeton landmarks constructed by G. Vinton Duffield in the mid-20th century.