Rex Goreleigh: Migrant Worker's Witness
OPENS FEBRUARY 7, 2018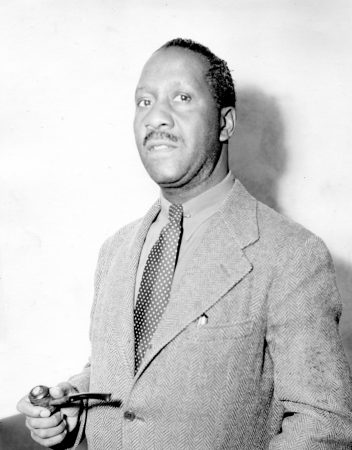 Arriving in Princeton in 1947, African-American artist Rex Goreleigh (1902-1986) spent nearly 40 years in the area making and teaching art. Goreleigh was particularly noted for his Migrant Series, which brought to light the difficult conditions faced by African-American migrant laborers on the farms of central New Jersey in the 1950s through the 1970s.
Rex Goreleigh: Migrant Worker's Witness pulls together a handful of works from throughout Rex Goreleigh's career that document his ability to capture both the everyday hard work and moments of joy experienced by African-American farm workers and others throughout the late 20th century. These pieces will be on view in the first floor hallway of the farmhouse through June 2018.
This exhibition is presented in conjunction with the Princeton Migrations Project, a community-wide investigation of the theme of migration taking place throughout Princeton from February through May, 2018. Spearheaded by the Princeton University Art Museum, the project includes exhibitions, readings, residencies, performances, lectures, workshops, and community actions presented by more than 20 community partners and a host of campus organizations.