Throughout the year, HSP hosts several exciting one-off programs and events, like film screenings, public art displays, musical performances, and more. You'll want to stay tuned for announcements about upcoming special events!
Sketching Einstein (Virtual)
March 15, 2022
7:00 – 8:00 PM
Stephanie Schwartz, Curator of Collections and Research, will give an introduction to the Historical Society's Gillett Griffin Collection of Albert Einstein Ephemera, sharing several drawings of Einstein sketched by Griffin himself. The artwork will provide the inspiration for a live portrait drawing session, led by teaching artist Barbara DiLorenzo.
Click here for more information and to register.
Past Events:
October 10, 2019: Reviving New Jersey's Hard Cider Heritage
May 19, 2019: Garden State History Garden Grand Opening
April 30, 2019: Workshop: Exploring Local History Resources in Princeton and Mercer County
February 19, 2019: Expert Eye: Jewelry
November 8, 2018: Wilson and the Great War: Opening Reception and Gallery Talk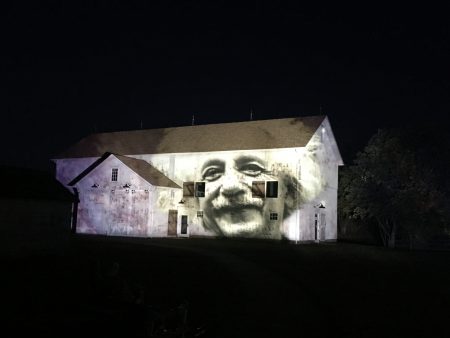 October 15, 2018: Expert Eye: European Furniture
March 19, 2018: Expert Eye: Silver
October 10, 2017: Light Art Grand Tour USA Display at Updike Farmstead
October 4, 2017: A Beautiful Mind Screening and Panel Discussion