Throughout the year, HSP hosts several exciting one-off programs and events, like film screenings, public art displays, musical performances, and more. You'll want to stay tuned for announcements about upcoming special events!
IQ Movie Screening and Open Archive
Monday, March 16
6:00 PM
In honor of Albert Einstein's birthday and Pi Day, join us for a screening of the film "IQ," most of which was filmed in Princeton. Following the movie, there will be an Open Archive displaying items from the production. Filmed in 1994, "IQ" is a romantic comedy set in the 1950s featuring Walter Matthau as Einstein, playing matchmaker for his niece (Meg Ryan).
Free; registration is not required. 
Past Events:
October 10, 2019: Reviving New Jersey's Hard Cider Heritage
May 19, 2019: Garden State History Garden Grand Opening
April 30, 2019: Workshop: Exploring Local History Resources in Princeton and Mercer County
February 19, 2019: Expert Eye: Jewelry
November 8, 2018: Wilson and the Great War: Opening Reception and Gallery Talk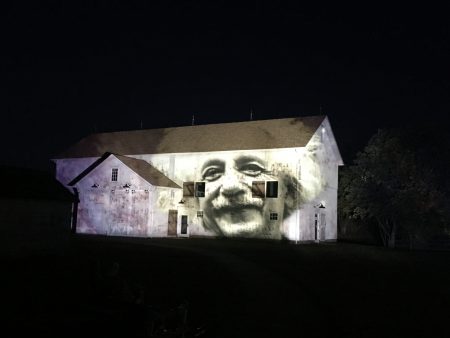 October 15, 2018: Expert Eye: European Furniture
March 19, 2018: Expert Eye: Silver
October 10, 2017: Light Art Grand Tour USA Display at Updike Farmstead
October 4, 2017: A Beautiful Mind Screening and Panel Discussion