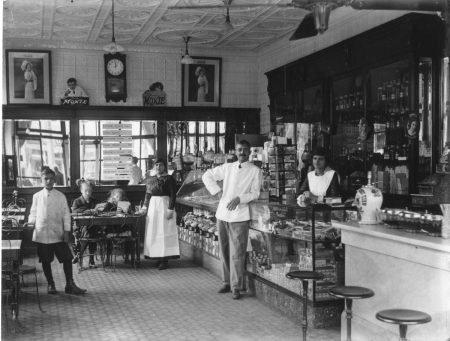 The Historical Society of Princeton provides reproductions of its photographs, maps, architectural drawings, and manuscript materials.
Some of HSP's reproducible collections are searchable on-line in our Digital Database. If you do not find what you are looking for, please contact HSP's research services at research@princetonhistory.org or 609.921.6748 x103.
Reproduction Fees
Use and copyright fees may also apply for commercial or publication purposes.
8×10 print: $40.00
11×14 print: $50.00
16×20 print: $55.00
Scanned image file (tiff file, 300dpi, via Dropbox): $30.00
Scanned architectural drawing or large format map: $65.00
Please complete and submit this photo order form.
Please note that reproduction of any photographs, images, or text without the express written approval of the Historical Society of Princeton is prohibited.