The 2018 House Tour was on Saturday, November 3, 2018 from 10 am to 4 pm
The November House Tour is a signature event for the Historical Society of Princeton, highlighting significant architecture and design in the homes of our supportive community!
Volunteer:
Volunteer to be a Docent or Cashier and see all the houses on the tour for just $10 – a $40 discount! Our Docents and Cashiers are the heart of our House Tour. Click here to view the Docent/Cashier registration form.
Support:
Are you interested in becoming a Corporate Sponsor for the House Tour? We offer multiple sponsorship levels, all of which include advertising in the 2018 House Tour ticket booklet – which serves as the official ticket for the tour and contains histories and information about each featured house. Your ad will reach hundreds of people, most of them local, all of them passionate about architecture, design, history, and sustaining a vibrant Princeton community. Information regarding sponsorship levels available here.
To view the 2017 House Tour ticket booklet with ads, please click here.
The 2018 House Tour included the following houses:
86 Mercer Street, Springdale

Photo courtesy of David Dales, Callaway Henderson Sotheby's International Realty
34 Cleveland Lane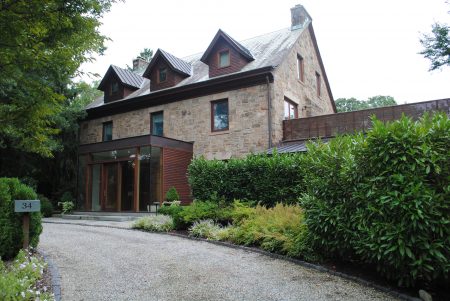 117 Library Place

52 Arreton Road
Photo courtesy of Callaway Henderson Sotheby's International Realty
72 Library Place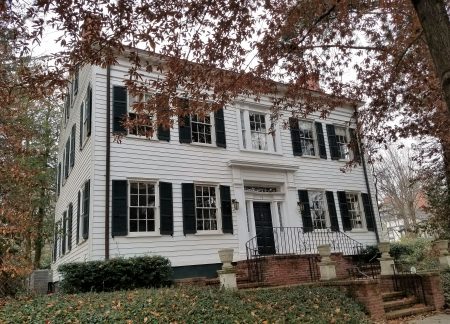 50 Random Road

We are grateful to the 2018 House Tour Lead Sponsors:
Charles Schwab
Callaway Henderson Sotheby's International Realty
HSP also thanks our other 2018 House Tour Sponsors:
AFS Integrated Systems
Baxter Construction
Deborah Leamann Interior Design
Eastridge Design Home
Julius Gross Decorators
HMR Architects
Kale's Nursery and Landscape Services
Knight Architects
Leigh Photo and Imaging
MacLean Agency
McCaffrey's Markets
Olives Caterers
Rittenhouse Home
Schulte Restorations, Inc.
T. Jeffery Clarke, Architect
Tobias Design
Van Note-Harvey Associates
Woodwinds Associates, Inc.