Date/Time
Date(s) - December 9, 2020
7:00 pm - 8:00 pm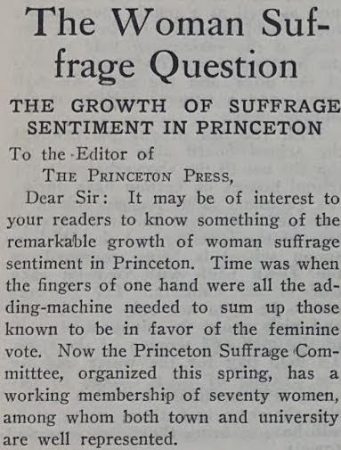 Did you know that the key women's suffrage debates in Princeton happened not in 1920 (when the 19th amendment was ratified), but five years earlier in 1915? Join Historical Society of Princeton curator Stephanie Schwartz for a detailed exploration of HSP's new digital exhibition Princeton and Women's Suffrage: "The Greatest Question of the Day." This illustrated talk will peek behind-the-scenes at the exhibition research process and feature some additional tales and images about the women's suffrage debate in Princeton that did not make the exhibition's final cut.
View the digital exhibition online here.
Click here to register for the talk through the Princeton Public Library's Crowdcast page.