Date/Time
Date(s) - January 4, 2021
7:00 pm - 8:00 pm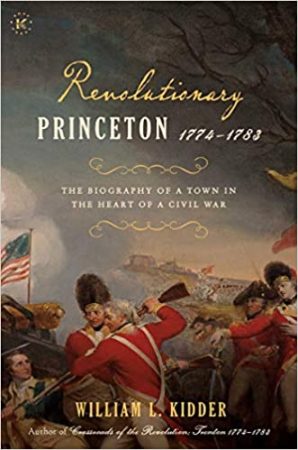 In conjunction with the anniversary of the Battle of Princeton, author Larry Kidder will present a virtual talk dedicated to the experiences and contributions of Princeton residents during the American Revolution. Their stories help us better understand the importance of the town beyond the one-day battle and reveal the human consequences, costs, and benefits of the war experienced by "ordinary" people.
The accounts described in the program are included in Kidder's latest book, Revolutionary Princeton, 1774-1783: The Biography of an American Town in the Heart of a Civil War, recently published by The Knox Press.
Free; the program will be live streamed on our Facebook page. (Zoom registration is full. Once capacity is reached on Zoom, participants will be directed to Facebook.)

Larry Kidder is a retired history teacher who taught for 40 years, including 32 years at The Hun School of Princeton. He is a graduate of Allegheny College (BA 1967, MS 1969) and served four years in the US Navy. Larry has been a volunteer historian and historical interpreter for the Howell Living History Farm in Hopewell for over 30 years and is a member of the board of the Princeton Battlefield Society where he focuses on educational programs and battlefield tours. He is a past president of the Hopewell Valley Historical Society and has served on the board for many years. The author of two books on rural New Jersey history and three on aspects of the American Revolution in Mercer County, Larry is a frequent speaker throughout New Jersey. He has also been a presenter at conferences on the American Revolution in Pennsylvania, Virginia, and New York.