Date/Time
Date(s) - October 10, 2019
7:00 pm - 8:00 pm
Location
Updike Farmstead
354 Quaker Road
Princeton
Apple-picking is a popular fall activity, but few may realize the significant history of apples in the "Garden State." New Jersey colonists started planting apple orchards in the 17th century, providing not just fruit to eat, but also to make cider, the favored alcoholic drink of the day. By the end of the colonial period, Newark Cider was renowned, and even fueled a thriving industry in counterfeit champagne.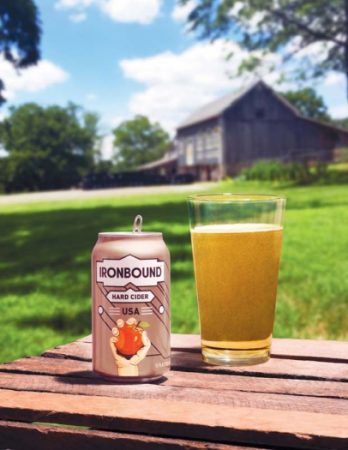 Join writer/editor Fran McManus for a talk on New Jersey cider, past and present, and enjoy samples of Jersey's own Ironbound Hard Cider.
Named for the historic Newark neighborhood, Ironbound Hard Cider is crafted by Jersey Cider Works, and made with fresh-pressed apples sourced from orchards in New Jersey and nearby states. The company's mission is to restore Jersey cider to its former glory.
A program of the Garden State History Garden exhibition.
21 and over only.
Fran McManus has worked in food and farming for 40 years—beginning her farming career on a Princeton-area sheep farm that raised wool for the hand knitting market. She writes on food and agriculture for Edible Jersey magazine and a variety of food industry clients, including Ironbound Hard Cider. As a freelance writer and educator, Fran is interested in the web of culinary, social, ecological, and economic relationships that deepen our experience—and love—of place.
By purchasing tickets, you affirm that you and all of your guests are over the age of 21. This event serves alcohol under the terms of the State of New Jersey Division of Alcoholic Beverage Control Social Affair Permit No. 75588.
Bookings
Bookings are closed for this event.