The Historical Society of Princeton will host its eighth annual Concert Under the Stars fundraiser on Saturday, June 8, 2019, from 6:30 – 10:00 PM at Updike Farmstead. This year's event will feature a vivacious live performance by The Breakfast Club on the mainstage. The Gerry Rosenthal Trio will open the event on the farmhouse porch.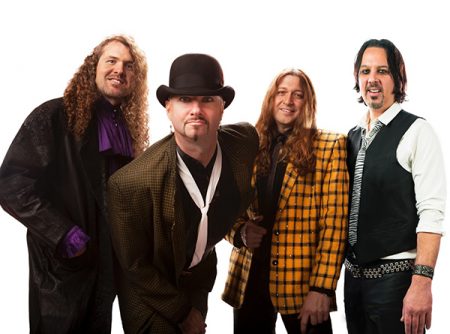 The Breakfast Club is the longest running, most recognized 1980's tribute band in the United States. Formed in 1993, The Breakfast Club's mission is to embody the enigmatic, creative, and buoyant spirit of the music and live performances of the original MTV generation. Members of The Breakfast Club have shared the stage with numerous music legends, including Whitesnake, The Romantics, Poison, Drivin'n'Cryin', Hootie and the Blowfish, White Lion, The Smithereens, Edwin McCain, and many others.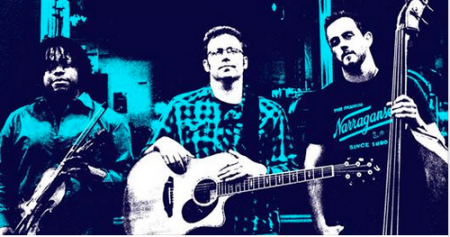 The Gerry Rosenthal Trio, formed in Jersey City, NJ in 2015, features Gerry Rosenthal on acoustic guitar and lead vocals, Jack Breslin on upright bass, and Sean-David Cunningham on violin. Gerry's songs fall directly into the Americana/Folk/Singer-songwriter category, with comparisons to Mumford and Sons, Punch Brothers, and Ben Folds, rounded out with three-part harmony and improvised instrumental and solos sections. The Trio released an EP in April 2019 entitled "First."
"This year's artists bring exciting talent and flair, as well as some of your favorite tunes, to the always-fun Concert Under the Stars," said Jud Henderson, a long-standing member of the Concert Committee. "They'll keep guests entertained all evening!"
Baxter Construction, Charles Schwab, PNC Wealth Management, Callaway Henderson Sotheby's International Realty, MacLean Agency, and Kale's Nursery & Landscape Service are all major event sponsors. Jammin' Crepes will serve a farm-to-table dinner menu. Local craft beers and a selection of wines will be available.
"This year's Concert will, as always, be a fantastic night with delicious local food and drink, fabulous upbeat music, and an unparalleled historic setting – a true celebration of this remarkable town," said HSP Executive Director, Izzy Kasdin.
Concert Committee members Tracy Sipprelle and Debora Haines describe the event as "the kick-off-to-summer party, with a casual blue jeans and boots vibe."
Net proceeds from the Concert Under the Stars support the Society's mission of history education, provided via collections stewardship, exhibitions, public programs, and co-curricular support for schools to the Princeton community and beyond. In so doing, HSP enhances community vitality and builds historical literacy, cornerstones of healthy civic culture.
Tickets to this unique benefit event are available online at www.princetonhistory.org, or by phone: (609) 921-6748 x106.