The Historical Society of Princeton is pleased to present its 17th annual House Tour from 10 AM to 4 PM on Saturday, November 3, 2018. This signature fall event celebrates significant architecture and design in the homes of HSP's supportive community.
This year's Tour features six unique homes, each one a distinct example of its own time and style. Visitors will marvel in the modifications, redesigns, furnishings, and personal art collections during a self-guided tour of the homes throughout the day.
This year's Tour will feature: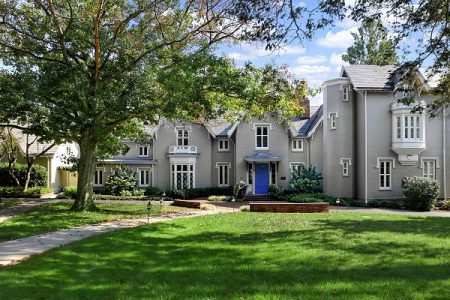 86 Mercer Street: This stunning Italianate and Gothic style house is the official residence for the President of the Princeton Theological Seminary. The noted architect, John Notman, also responsible for Prospect House, Lowrie House, and Guernsey Hall in Princeton, designed the original portion of the house, circa 1851. Built on land owned by the Stockton family, the house was presented by Commodore Robert Field Stockton to his son, probably as a wedding present. The house has enjoyed a recent major renovation, with much of the magnificent original cast ironwork restored and with modifications to make the building comfortable as a modern family home.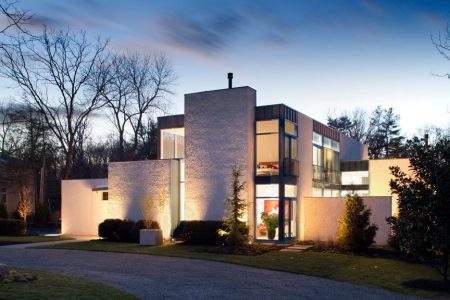 50 Random Road: This stucco contemporary architectural specimen was designed by Hillier Studio in 2012. The house represents a growing wave of modern and sustainable design in Princeton, featuring a sedum-covered green roof, rain cistern, bamboo flooring, smart thermostats, solar panels, and an electric car charging station. The house boasts large, open common spaces to encourage togetherness. Beechwood Landscape Architecture and Construction developed the relaxing outdoor space, through which Harry's Brook gently flows.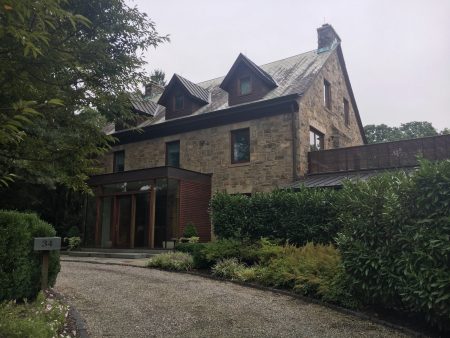 34 Cleveland Lane: This classic early twentieth-century stone house, one of the earliest residences on Cleveland Lane, enjoyed a recent top-to-bottom renovation by A+B Architectural Design Lab, blending a contemporary addition with original historic features. A large, sun-soaked eat-in kitchen was added during the renovation and the backyard was luxuriously re-landscaped. An extended sunroom with cork flooring opens toward a sleek new pool. Dutch Masters art graces the home's walls.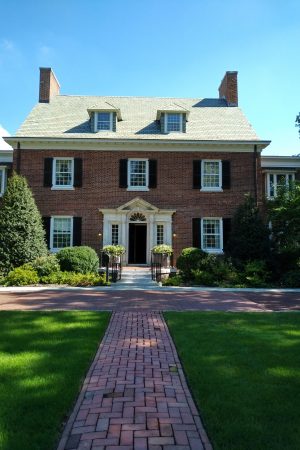 117 Library Place: This grand Georgian Revival home was built on the former Morven Tract in 1905 by the Matthews Construction Company, which later built many of the notable stone buildings on the Princeton University campus. The house has had a number of distinguished owners, including Judge William Clark, Chief Justice of the Allied Appeals Court in Nuremburg, Ambassador Ann Martindell, and Nicholas Katzenbach, Attorney General of the United States under President Lyndon Johnson. The current owners impressively renovated the expansive dwelling. Some exuberant features from when the house served as a Junior League showhouse remain, including a vibrantly hued staircase personally painted by architect Michael Graves. The house contains an exciting collection of 19th and 20th century art from around the world.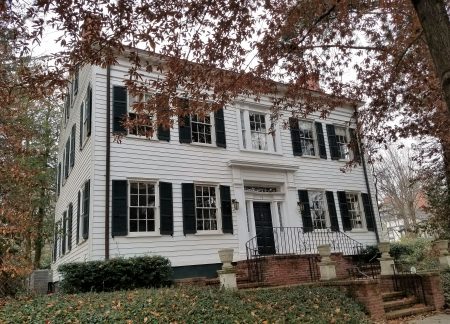 72 Library Place: Prolific Princeton builder-architect Charles Steadman built this house in 1836 at 26 Library Place. The house was moved to its current location in 1889, where Woodrow Wilson, then a Princeton University faculty member, made his first home in Princeton, before becoming Governor of New Jersey and President of the United States. Maps, prints, and African sculpture pepper the home's comfortably-appointed rooms. Classic Steadman details, such as elegant transoms, molding, and fireplaces, remain preserved. A formal garden sits adjacent to the house.
52 Arreton Road: Also known as Rothers Barrows, this house, designed by famed Philadelphia architect Wilson Eyre. Jr. of Eyre and McIlvaine, was built in 1919 as part of a large Princeton equestrian estate. Comfortable American country houses, like 52 Arreton Road, define Eyre's legacy. One of New Jersey's finest examples of the American Arts and Crafts style, Rothers Barrows is on both the New Jersey and National Register of Historic Places. The current owners extensively renovated and restored the home, preserving important period features such as original Moravian tile, windows, and woodwork. Publications have featured the intricate foyer ceiling.
"Princeton's uniqueness and historicity as a town is grounded in its remarkable built environment," said HSP Executive Director, Izzy Kasdin. "This year's Tour provides a window into almost two centuries of architectural development in Princeton and the varied styles that define our town's landscape. We're so pleased to be able to recognize homeowners who steward this long legacy of magnificent architecture in Princeton. The House Tour is always an enjoyable and enriching experience for all involved!"
Advance tickets are $45 for HSP members and $50 for non-members. All tickets purchased the day of the tour are $50. Proceeds help fund the Historical Society's core mission activities throughout the year, including exhibitions, historical collections access, and engaging educational programming for schools, families, and adults.
For more information or to purchase tickets, please call 609.921.6748 x106. Tickets may also be purchased online here. On the day of the event, all tickets must be purchased at Updike Farmstead, 354 Quaker Road, before venturing to any of the houses on the Tour. This is a change from previous years' ticket purchasing policies.
Lead Sponsors Charles Schwab and Callaway Henderson Sotheby's International Realty generously support of this event.