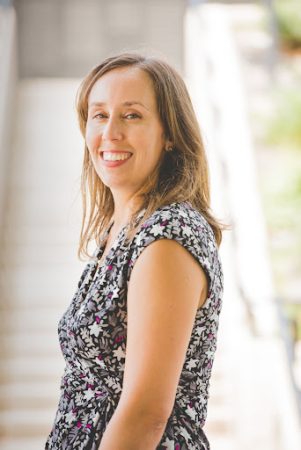 The Historical Society of Princeton (HSP) has named Sarah Taggart as its new Executive Director. Taggart joined HSP late this summer after an extensive retained search following the fifteen-year tenure of Isabel (Izzy) Kasdin.
"We are very excited and fortunate to welcome Sarah to the HSP family as we continue the work and community partnership built by our outstanding longtime Executive Director, Izzy Kasdin. The pandemic, while challenging for all non-profits, gave us the opportunity to reimagine and create new and additive virtual programming to complement the rich physical experiences we have always provided at HSP, something Taggart will continue to expand," said Paul Pessutti, President of the Society's Board of Trustees.
Taggart, a native New Jerseyan, comes to HSP from the New Jersey Vietnam Veterans' Memorial Foundation, where she served in various positions – including Curator and Executive Director – over the past twelve years. With degrees from Mercyhurst University, The University of the Arts, and Rutgers University, she has worked with museums and cultural organizations across the Philadelphia region. Taggart will oversee all of HSP's operations and will guide the organization through its future chapters of growth.
"Princeton has such powerful, relevant history and an incredible sense of community. As a social historian, I value the diversity of these stories and am excited to be a part of the town's historical stewardship. The community has placed a lot of trust in HSP and I am excited to build on our partnerships and engagement," Taggart noted.
Taggart's first public event will be HSP's annual A Night Under the Stars benefit on September 24th. The evening, celebrating local food, drink, and talent in the unparalleled setting of Updike Farmstead, is an opportunity for the community to get to know the HSP team while supporting its history education programs and collections. Tickets are available at www.princetonhistory.org.